You only need a Plant, a Teacup, and Soil.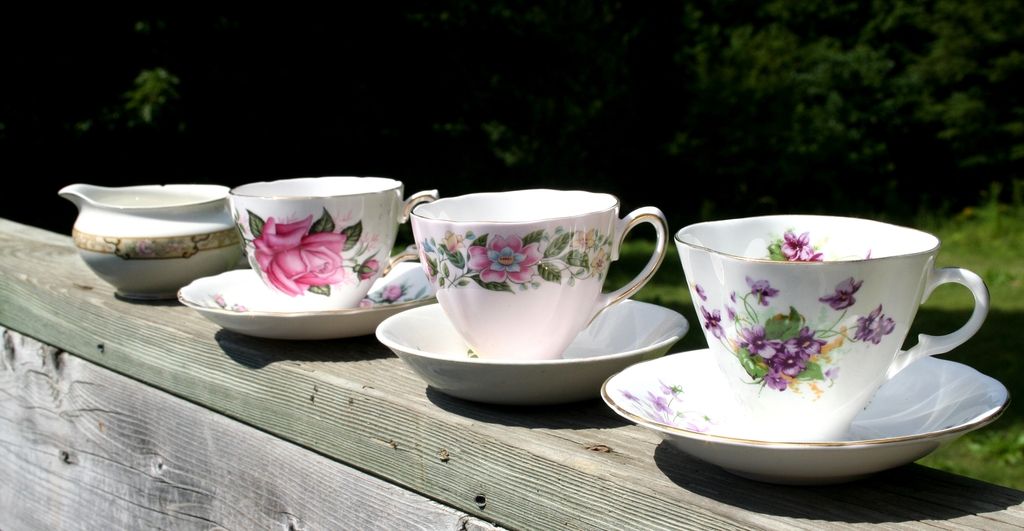 This is a simple gift that is completely unique. You can pick out the perfect teacup that suits the giftee's personality.
It's not just exclusive to teacups, you can use almost any container.
An antique creamer works well, and if you keep it for yourself, you get to have it on display instead of hiding it in a cupboard.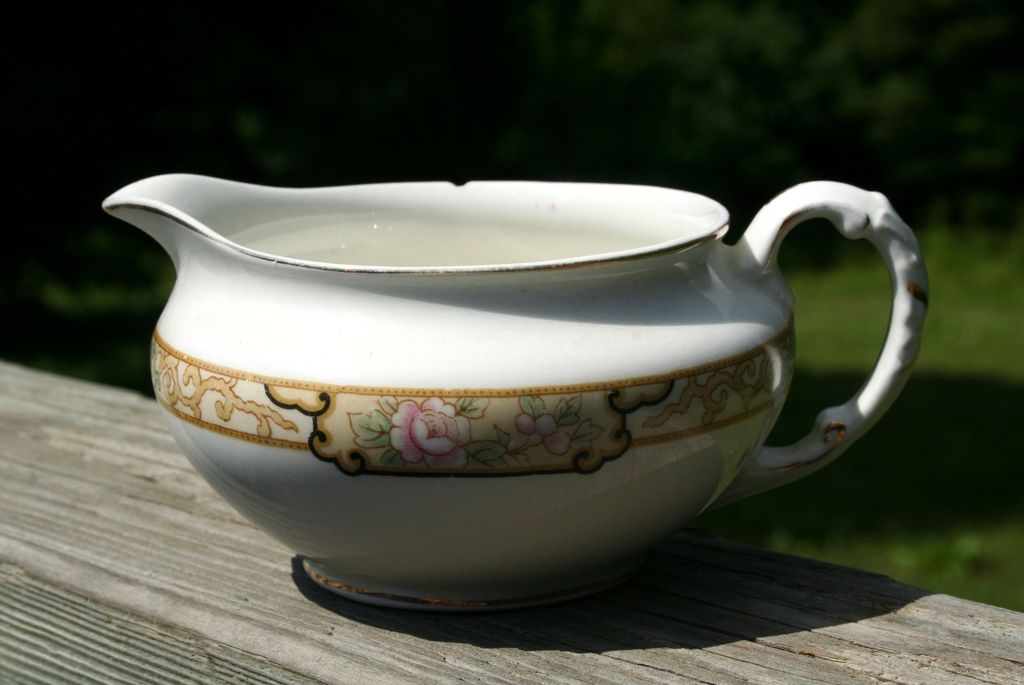 African Violets are a great small container plant. They do well in humid conditions, so a bathroom or kitchen window is ideal. African Violets have flowers in colours ranging from hot pink, to light pink, white, bright purple and fancier variations with ruffles and colour tipped petals.
If a leaf snaps off, you can stick the stem right back in the soil and it will start to grow roots. (more plants for gifts) Just water it as you normally would and it will turn into a whole new plant.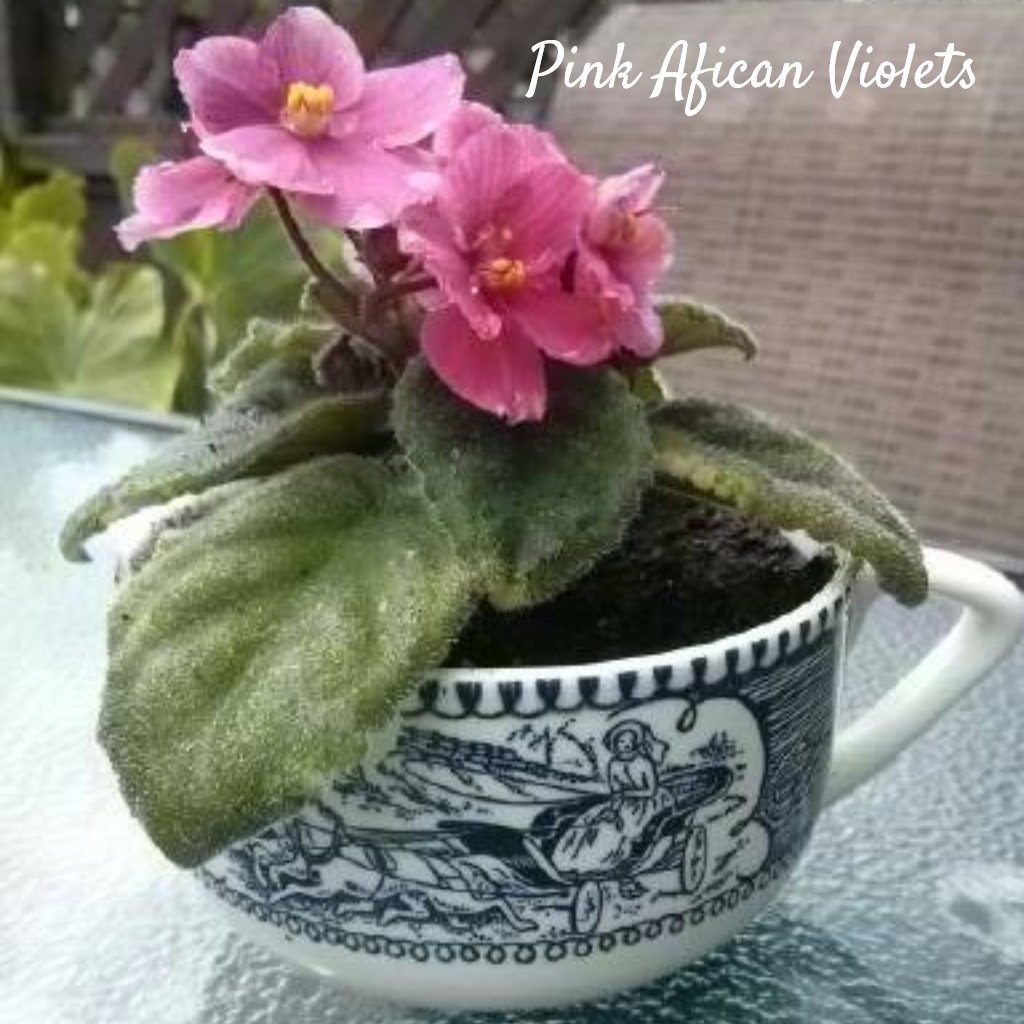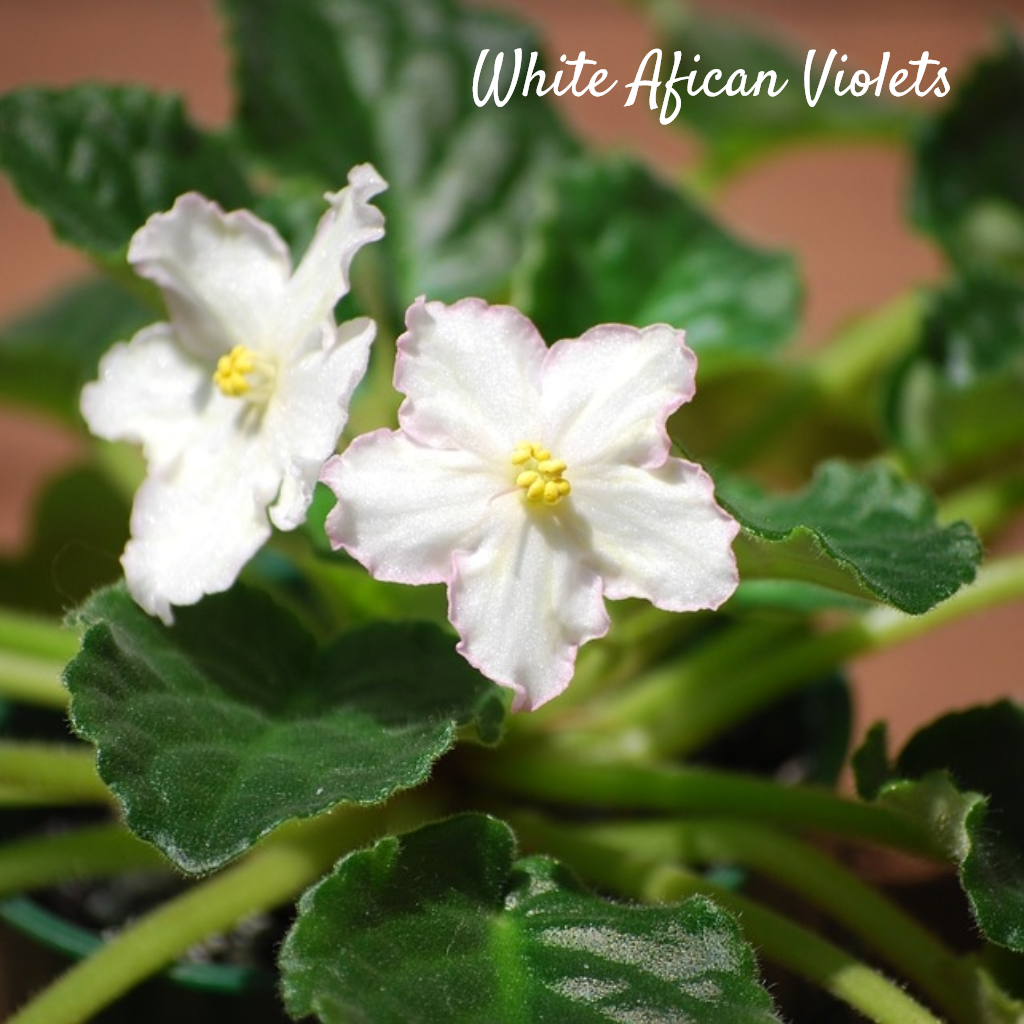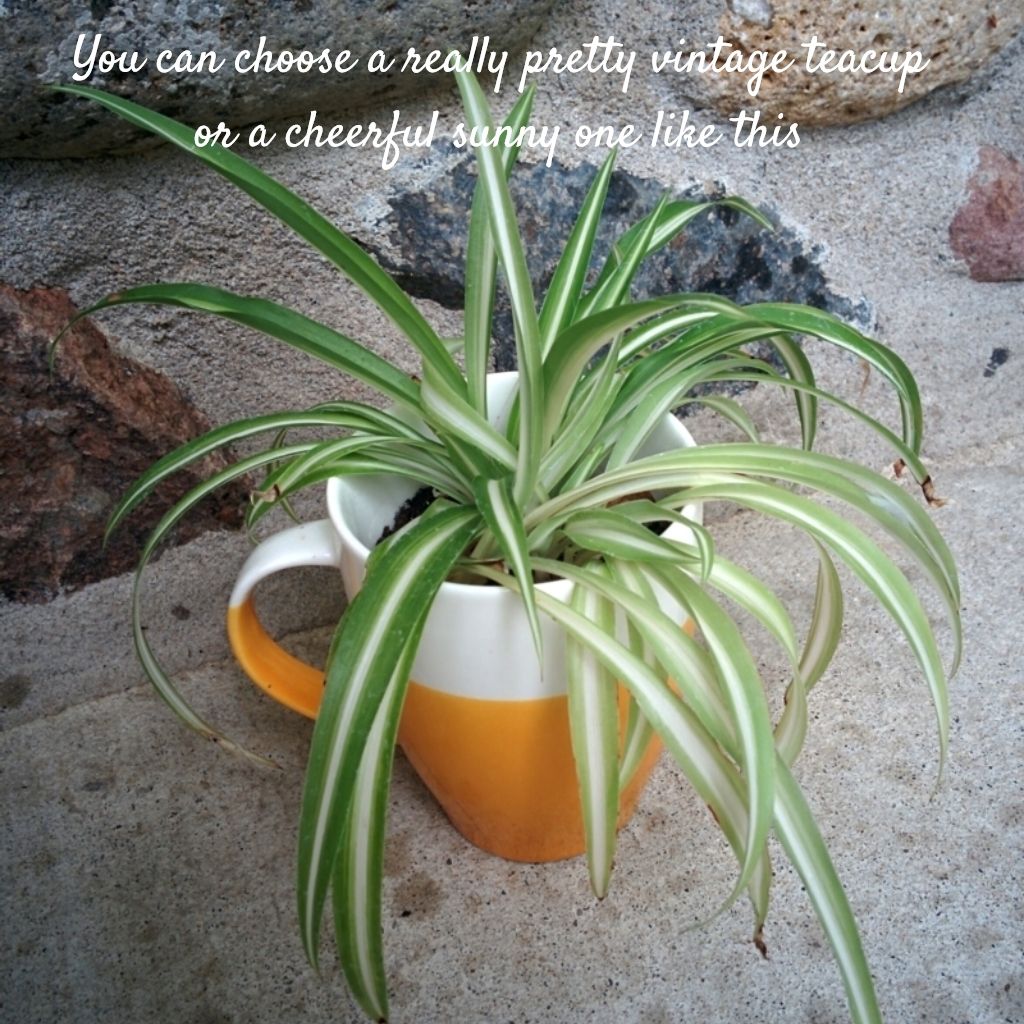 This one is great for a kitchen or office. The cup just makes you cheerful looking at it!
It's a great way to get rid of those mismatched cups or to reuse a chipped or cracked cup that might otherwise end up in the trash.
Spider plants like the one above are easy to care for and can tolerate lower light situations and some neglect. Great for the "not so green" thumbs out there. They also help remove formaldehyde, xylene and toluene according to NASA's clean air study.  Spider plants are nontoxic to cats and dogs.
Besides the Spider plant and African Violets, a Jade makes a really cute house plant.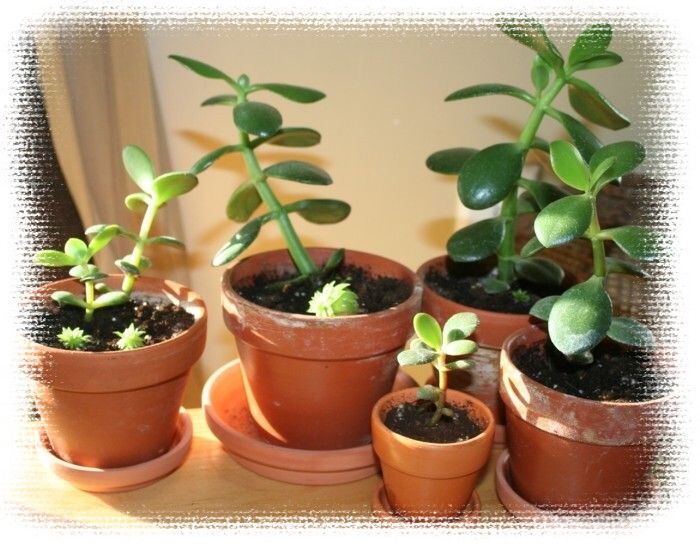 Coleus plants are good candidates for smaller containers and come in amazingly bright colours.
They do need quite a bright window, but for all the colours they come in, I'm sure there's something for every taste.