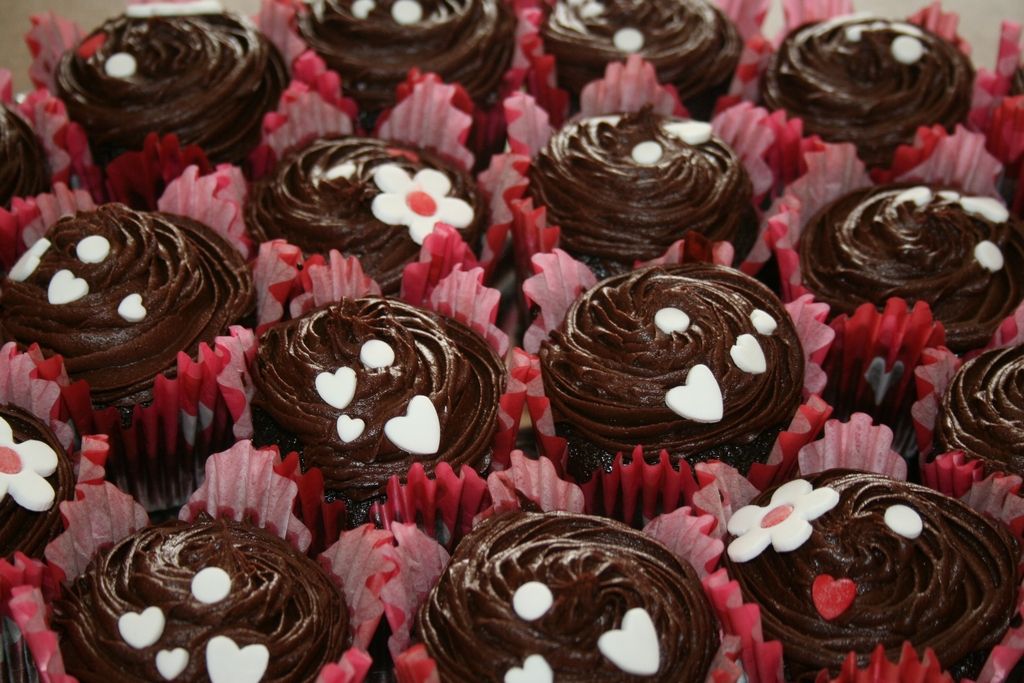 In my mind this really is: The Best Chocolate Cake on Earth!
It's a really simple great cake that's rich and delicious, made using real ingredients.
This is the best go-to cake for any occasion. You can even use it to fake baking skills!
Everything you need to know is on this page.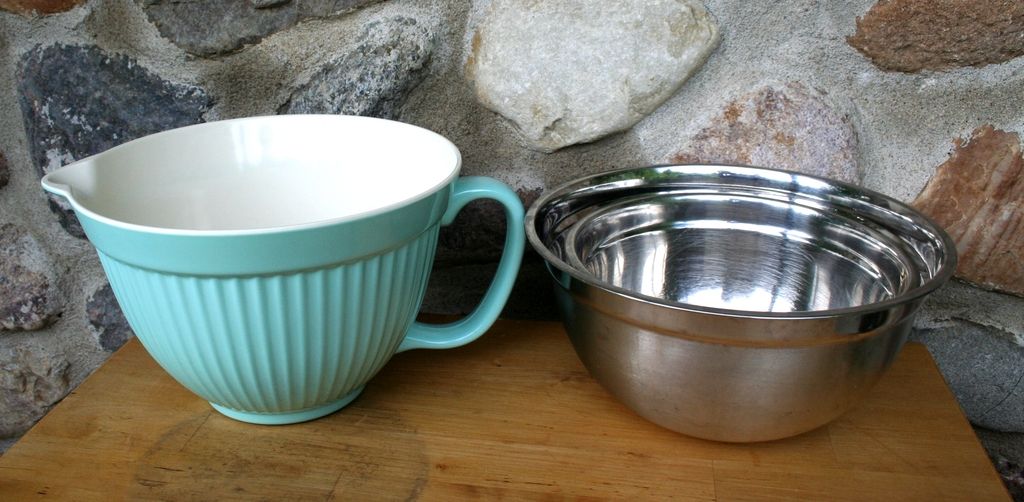 Baking Gear Required:
2 – 9″ inch pans, or 2 regular sized cupcake tins and cupcake papers
(Wilton 1M Star tip if making cupcakes)
2 Bowls,  (one needs to be pretty big)
Electric mixer
Silicone spatula, handy but not entirely mandatory
Ingredients list: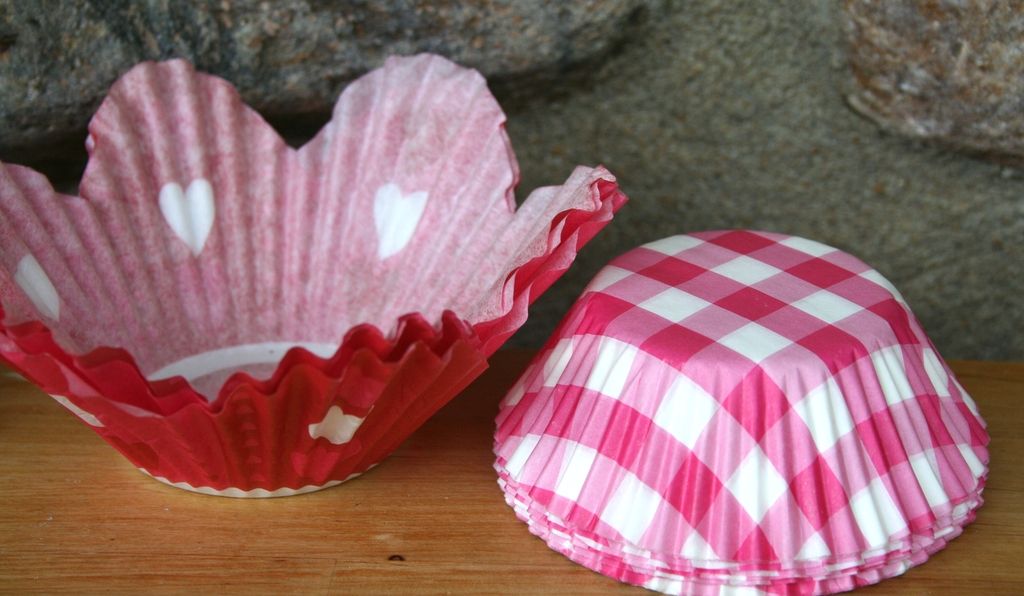 2 C Sugar
1 – 3/4 C Flour
3/4 C Cocoa Powder (I use the dark kind)
1.5 Tsp Baking Powder
1.5 Tsp Baking Soda
1 Tsp Salt
2 Eggs
1c Milk
1/2 C Vegetable Oil
2 Tsp Vanilla
1 C Boiling Water (we use this last, so put it on when you need it later)
Preheat the oven to 350°F
Combine all the dry ingredients in a bowl, and mix it together. You can use a whisk or just a spoon or fork.
Put all the wet ingredients in a bowl, (but not the boiling water!!)
Use the electric mixer to combine everything well, but no need to beat or mix for very long.
Add the dry ingredients, or wet ingredients… depending on which is in the bigger bowl. Either way, combine them!!
Mix on a medium speed for 2 full minutes. It will be quite thick. Don't get scared.
Now is the time for the boiling water. Add the 1 cup of boiling water to the batter.
I use the mixer to blend it in for 30 seconds or so.
It will be very thin, don't worry. It's the way it's supposed to be.
If you're making cupcakes, use a ladle to move batter to the cupcake tins. Fill them 3/4 full.
Remember to use cupcake liner papers. The tins work well for muffins, unlined, but not cakes.
You might have a couple of tins empty at the end, but that's no big deal. I usually come up missing anywhere from 2 to 4.
If you're using 2 – 9″ pans, coat the pans with cooking spray, or oil. You can put a teaspoon of oil in the pan and rub it around with a paper towel. Put some flour in the pan, shake it around, coat the whole interior of the pan, and do the same with the second pan. Dump out any excess flour, and tap it, to remove the excess.
Try to divide about half of the batter between each pan.
Bake at 350°F for 30-35 minutes for a cake or 20-25 minutes for cupcakes.
Ovens vary, so check in on them and adjust accordingly.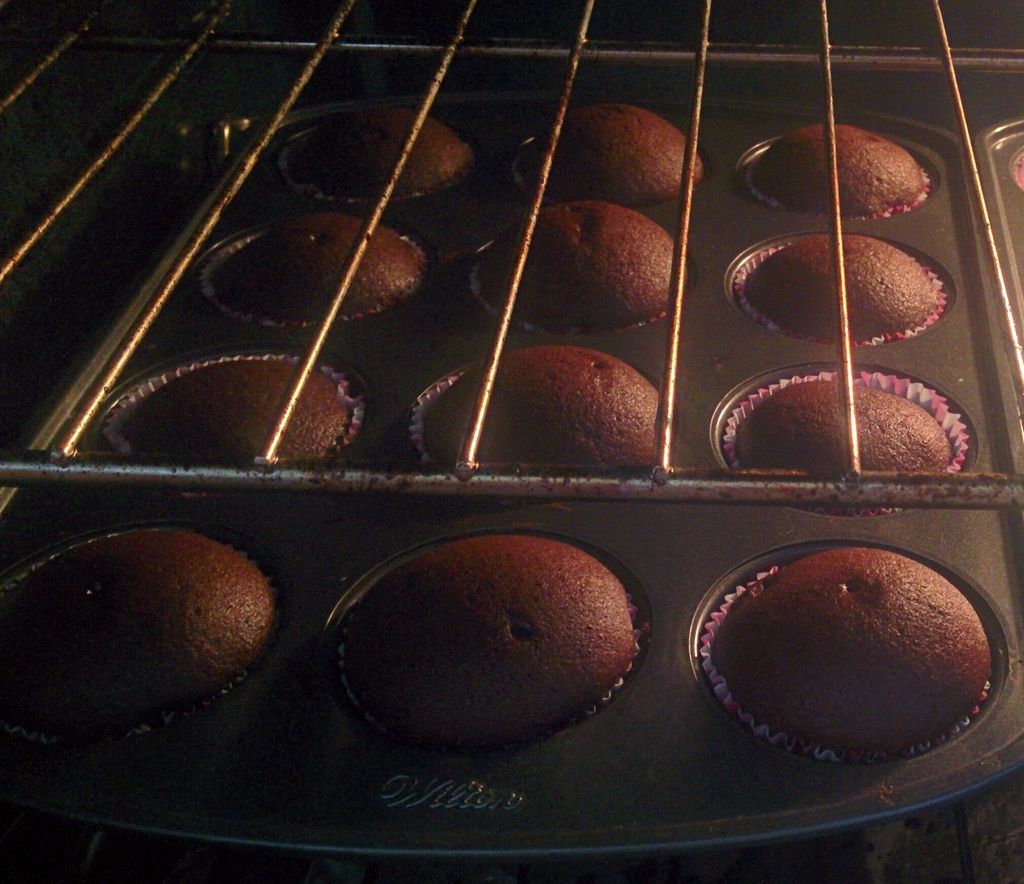 You can poke them with a fork when you think they're ready. If the fork comes out clean, they're done. (Or use a toothpick) Another way to tell is if you push gently on the top and it springs back up and doesn't leave a major indentation, but the fork or toothpick is the easiest way to really make sure. You only need to poke the the biggest one usually.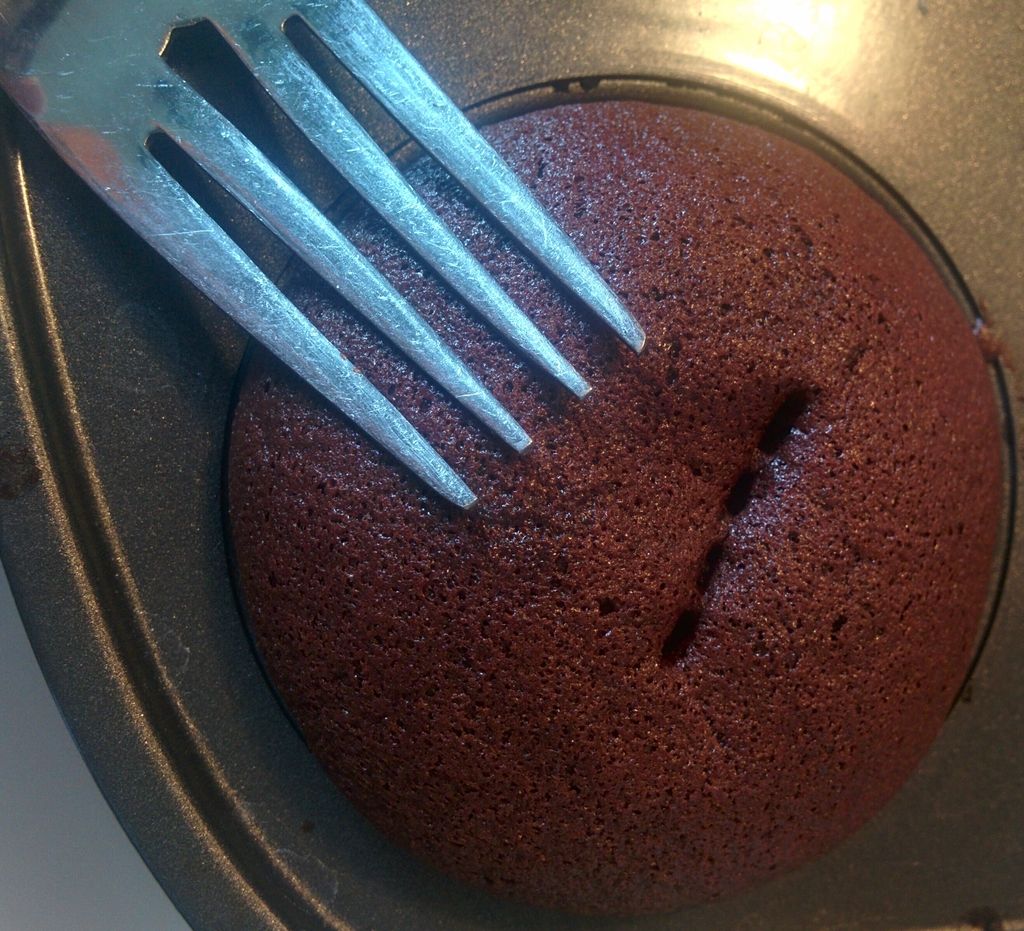 Take them out of the tins if you made cupcakes, and let them cool for a couple of hours.
If you made cakes, let them cool for a few hours before trying to get them out of the pans.
It won't come out of the pan if it's hot, and if it does it will be in pieces, many pieces!
It will be much easier after it cools.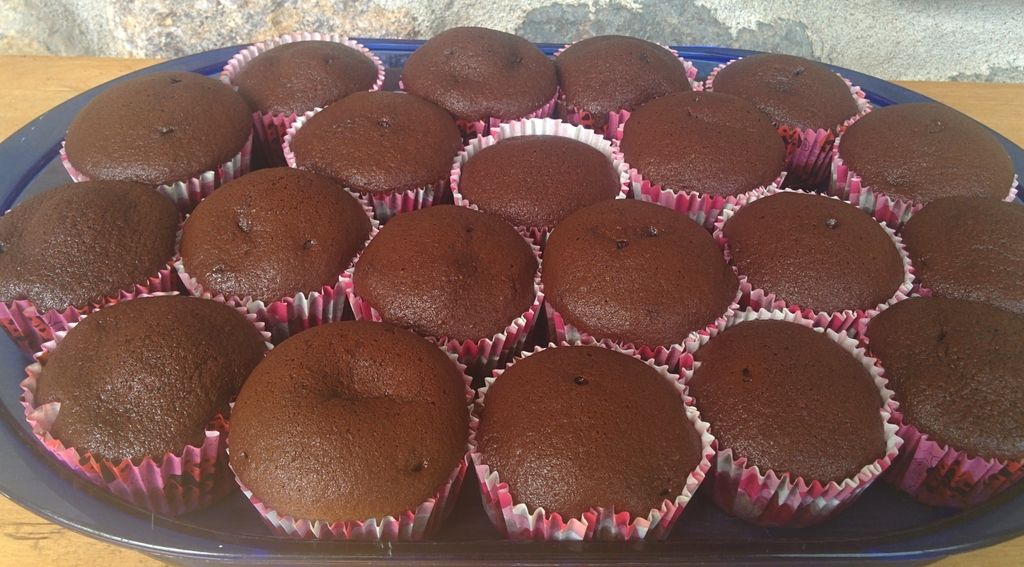 Chocolate Frosting
1 C Butter
3/4 C Cocoa Powder
1 Tsp Vanilla
4 c Icing Sugar
3-4 Tbsp Milk or Cream
Makes 3 Cups of Icing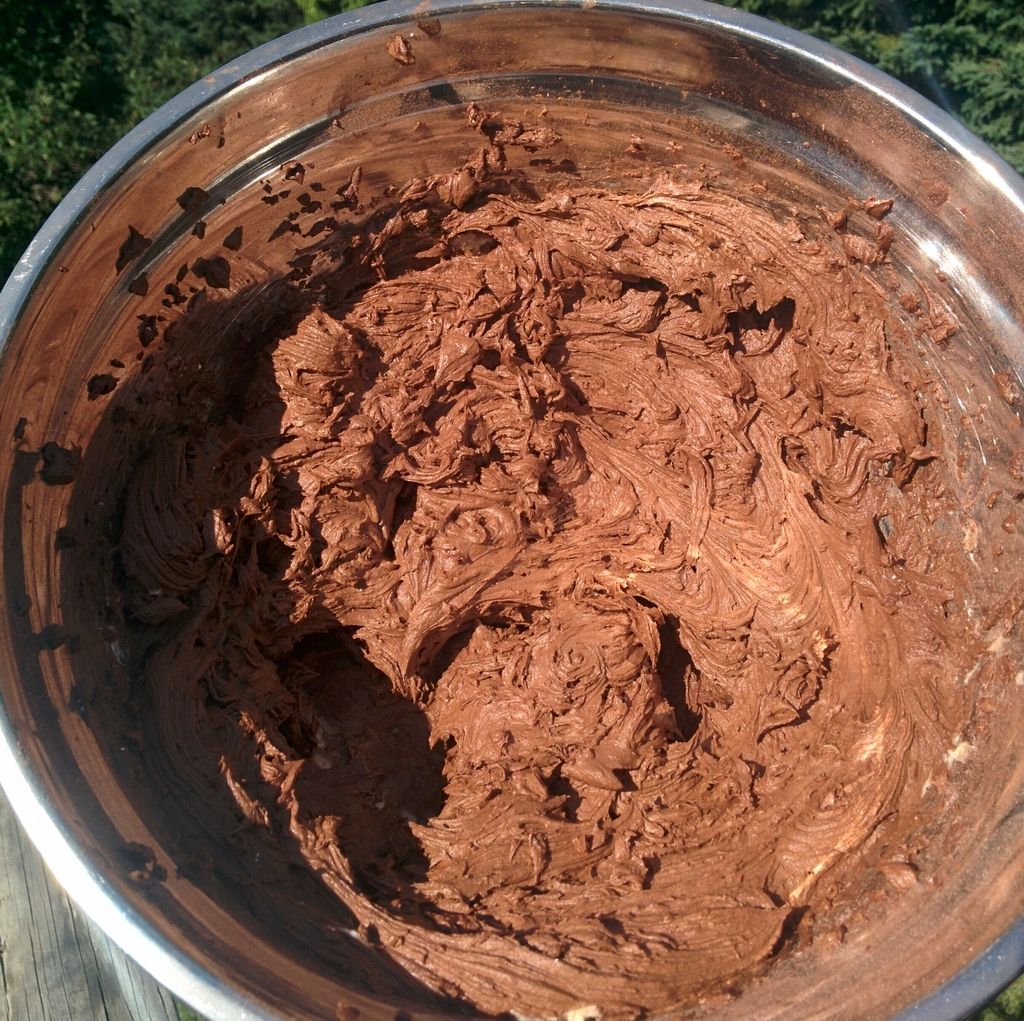 Toss that all in a bowl, and mix mix mix. On medium high speed for about 3 minutes. If it's really too thick, just add a little bit more milk. Watch out when you add the icing sugar and cocoa powder, it tends to fly into the air when you start mixing.
I would recommend making cupcakes if you really aren't that experienced with baking. They're a lot easier to make, handle and finish. The bigger cakes are less forgiving. But hey, you're going to want to make this again… so you will get better at it over time. In the future you might even want to poke holes in those cupcakes and fill them with white frosting and maybe a maraschino cherry… then frost over the poke hole in the top.
To simply frost cupcakes, attach your tip to the bag, and fill with icing. Take a cupcake in one hand, and go around the outer edge, piping the icing onto the cake, (like an ice cream cone) in circles, until you get to the middle, and stop.
I've made this recipe well over a hundred times. It never leaves me disappointed. Never fails. It's really easy once you get used to the recipe, and doesn't take a lot of dishes or time.
There are so many cute cupcake papers to choose from.
You can pick out some sprinkles and shapes to go on top, they even sell edible glitter for cakes!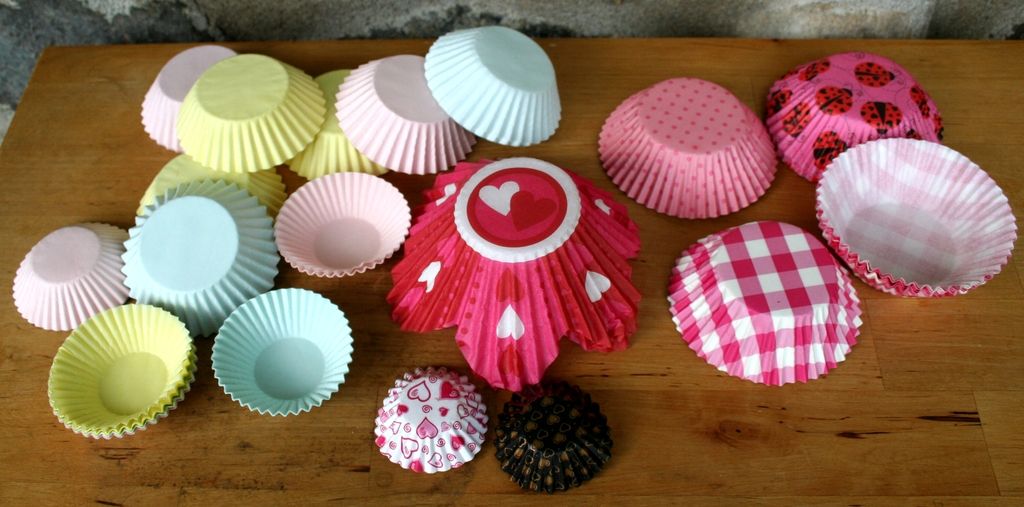 If you make it, let me know how it turns out in the comments. (or if you have any questions)